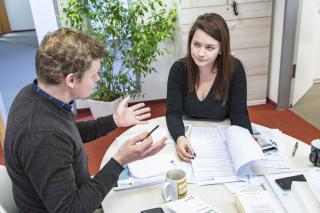 Data Protection
The Security of Personal Data at the GWZO
Researchers from Germany and across the world, guests and employees of the Institute alike – all bring one thing with them: data about themselves and others.
To guarantee data protection at the GWZO, the Institute has therefore appointed a data protection officer and a deputy. Should you have any questions about the protection of your data at the GWZO, please feel free to contact our data protection team.
For more information on how your data is protected on our website, click here.
Contact
The Data Protection Officers